The School is housed in Villa del Grumello which is set in a stunning park over looking the first basin of Como lake.
It is framed by century-old trees and enchants its visitors with its delicate atmospheres and its harmonious setting. Driving force of the development of the lariano area, the Villa is a reference point for culture, science and the business community.
Returned to its original prestige, it meets the diverse requirements of its new role as a leading centre for the City of Como. A venue of international significance, the Villa is the ideal location to host conventions, conferences, courses, meetings, fashion shows and art events.
The Villa has a multi-purpose vocation. It can accommodate any type of event and meets the most diverse requirements, by combining the allure of a bygone era with state-of-the-art technology, providing any necessary technical audio and video equipment. With its park, the Villa is an unparalleled setting for art shows and prestigious events. Top quality furniture, chosen among international contemporary design cult items, as well as the assistance of a highly professional team, complete the offer.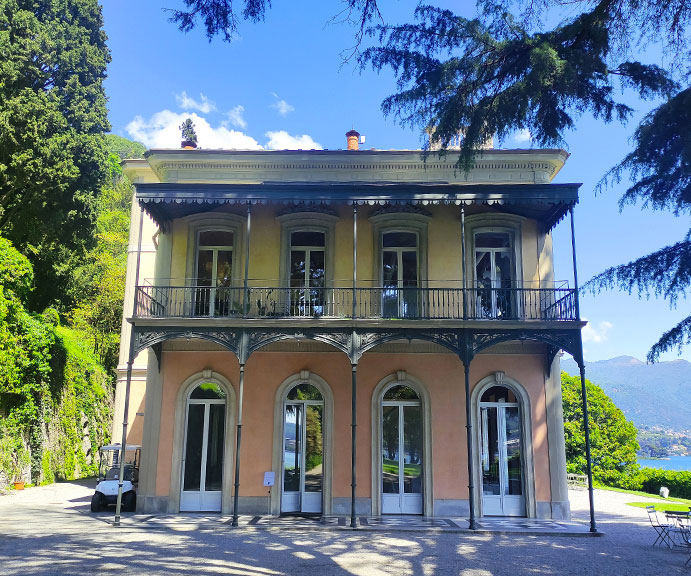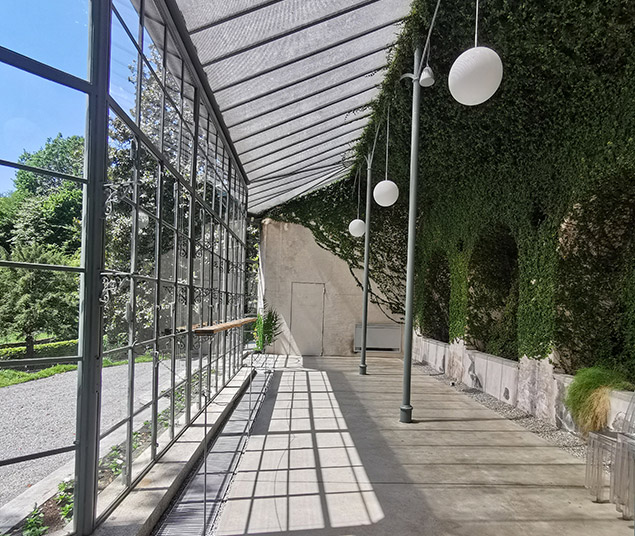 Conference and meeting rooms from 20 up to 60 pax
Ideal for social events: cocktails and gala dinners
WI-FI system is available
A pleasant pedestrian promenade (20 minutes walk) joins Villa del Grumello and the city center.
Guesthouse at
Villa del Grumello
The Guesthouse at Villa del Grumello is located in the former stables of the Villa, recently refurnished.
The two historic buildings hosts 9 rooms (3 single rooms, 4 double rooms, 2 four bedded rooms, 19 beds altogether), each of them with bathroom, direct entrance and a wi-fi connection. A small kitchen-recreation room is also available, equipped with a small fridge, a microwave oven, hot plates and a 3D television. For further information about the Villa and the facilities visit the follow link.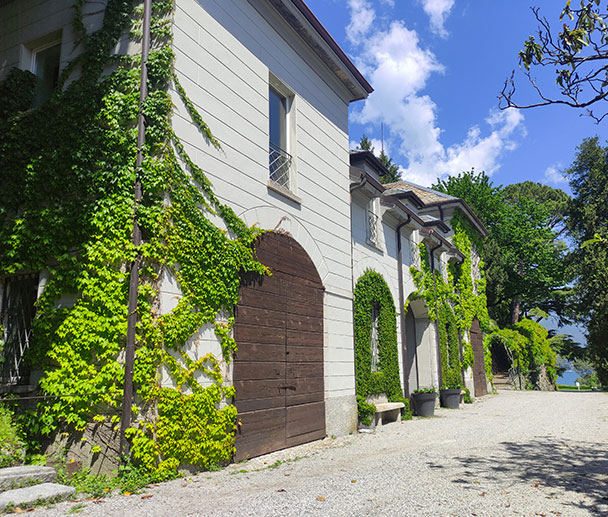 Besides Villa del Grumello, the School can count on different locations in the area to host bigger schools, like Villa Olmo, the Sala Bianca (by the Social Theatre) or Villa Erba. Furthermore, for those who prefer to stay overnight in town or in case the guesthouse cannot accommodate all participants, Como offers a wide range of hotels, from 2 to 4 stars.